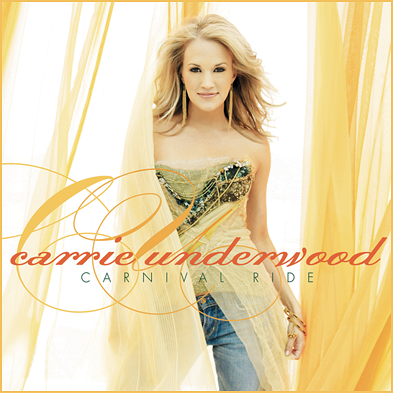 Carrie Underwood - Carnival Ride [Retail/WebRip]
American Idol winner Carrie Underwood released her debut album "Some Hearts" back in 05'. Now almost 2 years later she is a huge star who has reached huge success, and is finally giving us her sophomore album. I think alot of fan's are wondering if Carrie would be able to live up to her debut's standards. Well she deff did and more. The album is pretty much equal to "Some Hearts". I wouldn't say better because I think "Some Hearts" will remain a classic. But the album doesn't fail it has those lovely midtempo's and ballads that everyone has grown to love, and some uptempos to give a bit variety. I would also say her vocals have gotten alot stronger. This time around you can tell Carrie was more involved with the album having credits of co-writing for about four of the albums songs. You deff have to check it out and BUY YOUR COPY

OCTOBER 23RD!!



01. Flat on the Floor
02. All-American Girl
03. So Small
04. Just a Dream
05. Get Out of This Town
06. Crazy Dreams
07. I Know You Won't
08. Last Name
09. You Won't Find This
10. I Told You So
11. The More Boys I Meet
12. Twisted
13. Wheel of the World

(LINKS TAKEN DOWN!! OVER 3000 DOWNLOADS, BUY THA ALBUM!)
.once the CDRip leaks I will post.